SERVICES IS THE HEART OF OUR BUSINESS
LSS provides comprehensive service solution, offering alternative services for preventive maintenance (PM), repair, and calibration services for a wide range of equipment, including GC, HPLC, GC/MS, UV-visible spectrophotometer, AAS, TOC, and others. With a track record of serving over 300 local and international companies, government labs, universities, and colleges, LSS's list of esteemed customers continues to grow year after year. Our team of manufacturers-trained service engineers is well-equipped to handle after-sales service for various automated analyzers, elemental analyzers, density meters, incubators, chambers, gas generators, glassware washers, mass spectrometers, particle-size analyzers, polarimeters, refractometers, robotics, and many other instruments.
ISO/IEC 17025 ACCREDITED CALIBRATION FOR WAVELENGTH, ABSORBANCE & MASS
LSS offers ISO/IEC 17025 SAMM and SAC accredited calibration services in Malaysia and Singapore, respectively. Currently, our calibration scope includes UV-Vis Spectrophotometer and balance, with plans to expand to temperature and humidity calibration in the near future.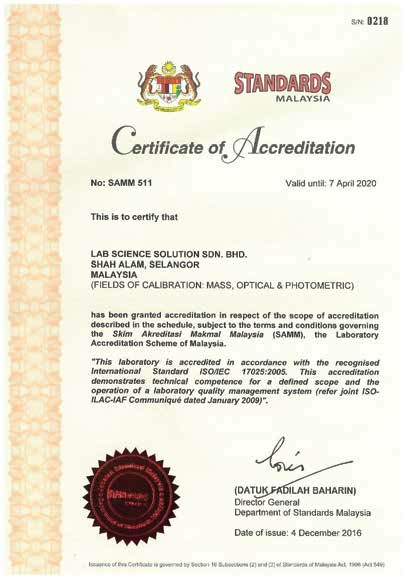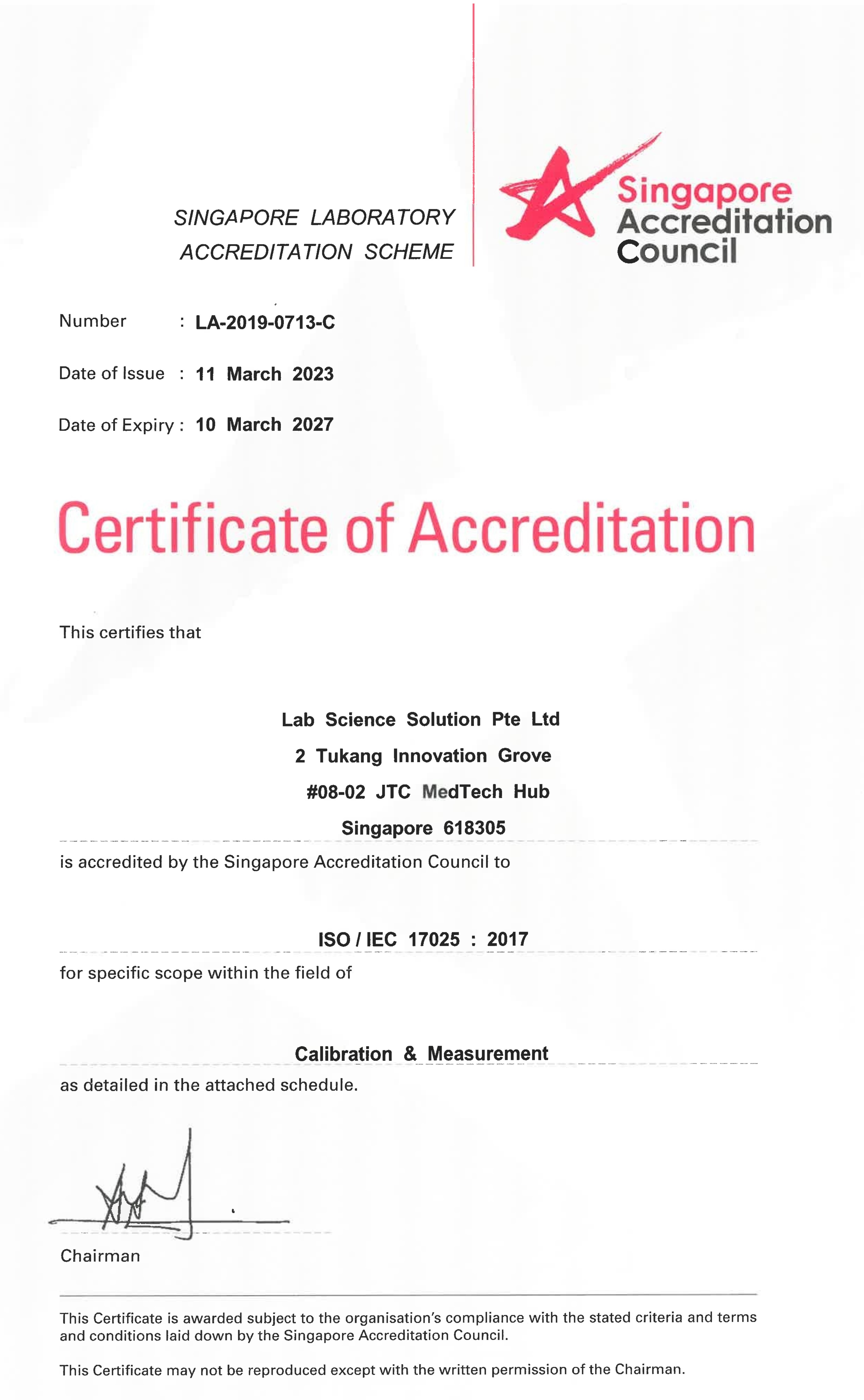 OUR LABORATORY SERVICES IN MALAYSIA AND SINGAPORE INCLUDE:
Comprehensive Service Agreement
PM Agreement
Installation and Commissioning
IQ/OQ/PQ
Classroom and on-site operator training
Troubleshoot & Repair
Relocation and re-installation
PC and software support
Application support
Calibration
Instrument rental program
Windows upgrade service
Contact our Service Specialist TODAY!